Here's Some Tight Dolemite Links!
---
The Funky World of Dolemite!
A 100% Original Dolemite Page (not really)!
Dolemite for president!
Rudy Ray Moore is Dolemite!
A Tight Dolemite Homepage!
This is a tight page dedicated to Blaxploitation and other pimp shit. FunkmasterJ's Pad
Check out this page with Dolemite Cartoons.

---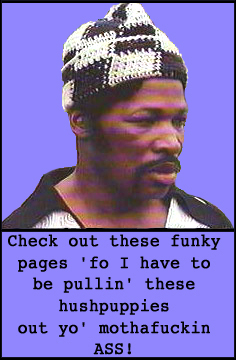 ---